Uber expanding into peer-to-peer ride sharing in California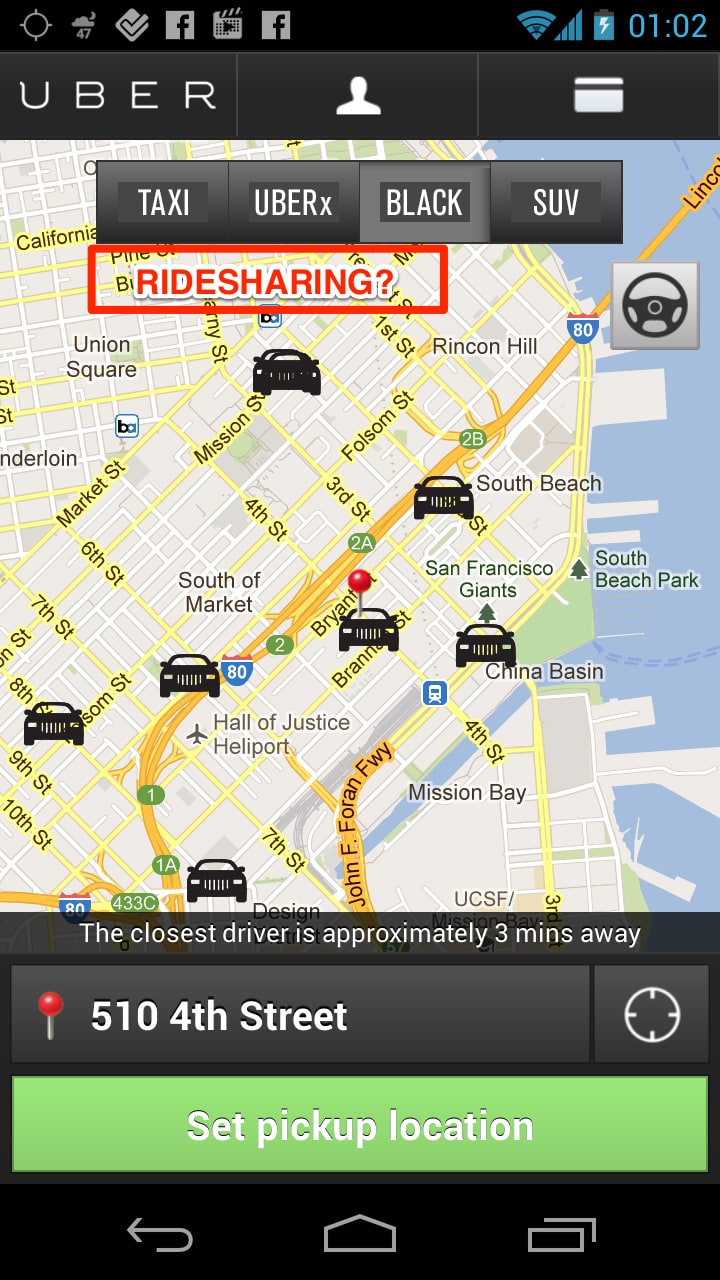 On the same day as the California Public Utilities Commission (CPUC) reached an agreement with peer-to-peer ridesharing service Lyft, it also signed an agreement with on-demand limo provider Uber to allow them operate ridesharing services while the CPUC's rulemaking process for ridesharing is underway.
The New York Times reports that Uber CEO Travis Kalanick said that Uber will start to incorporate ridesharing into its app in California.
Including Uber, there will be four peer-to-peer ridesharing services in San Francisco: Lyft, Sidecar and Tickengo being the other three.
---
2013-02-14