The Secret to Burrito Etiquette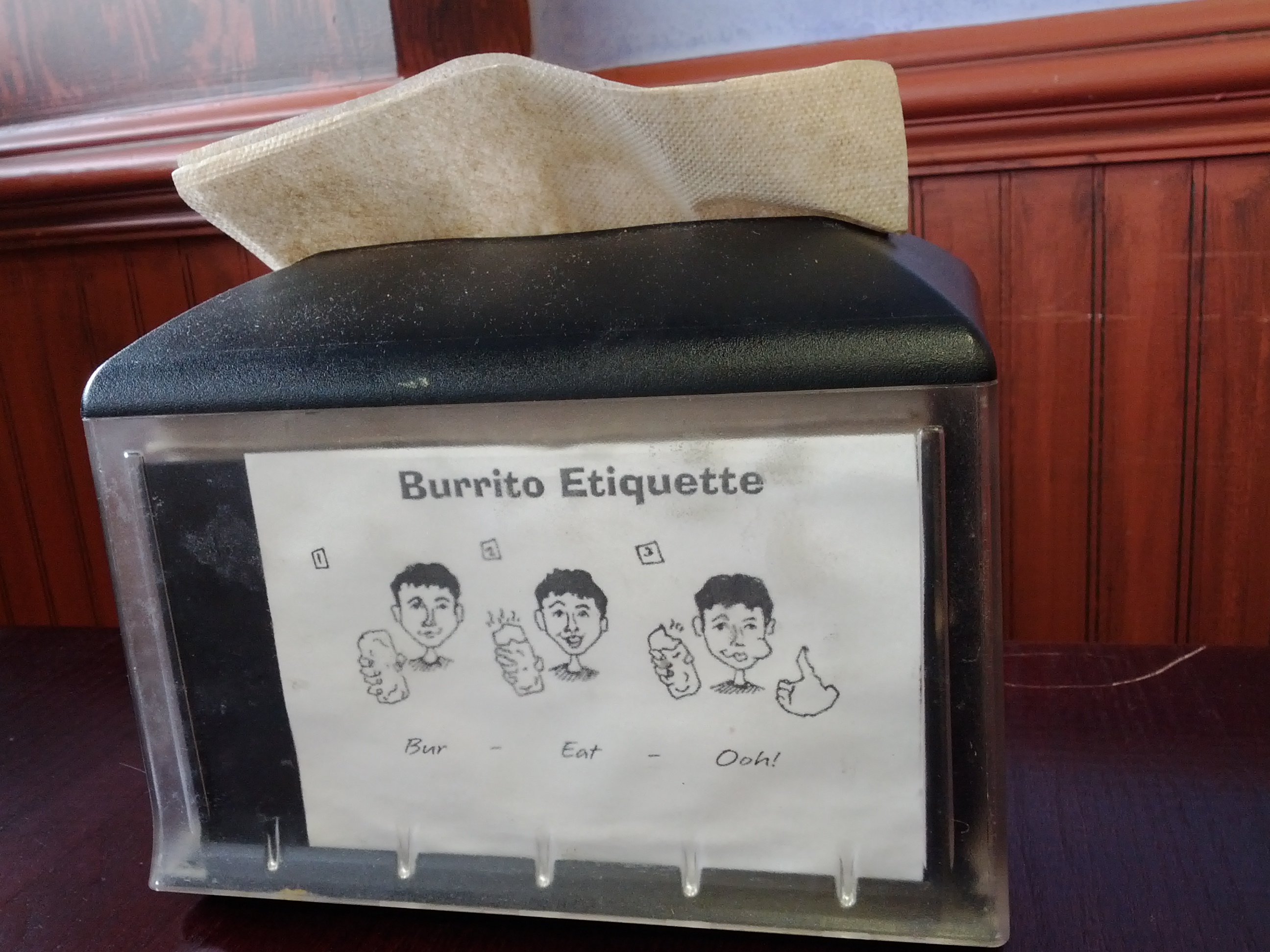 I haven't had very much good Mexican food while living in New York. Many New Yorkers do not seem to know proper burrito etiquette. I was quite surprised to find this guide to Burrito Etiquette while enjoying a baked potato at Carlos and Gabby's in Brooklyn:
Burrito Etiquette Bur - Eat - Ooh!
I never thought it would be so simple! It shows the proper way to eat a burrito, using the foil as structural support. It also shows the traditional thumbsup after eating a bite of delicious burrito.
Carlos and Gabby's is amazing: Glatt Kosher mexican food in Flatbush, Brooklyn. They even have Matzo Ball Gumbo!
They deliver until 1:45 AM on Saturdays!
Check out their giant sombrero exterior, its more festive than any taqueria in the Mission.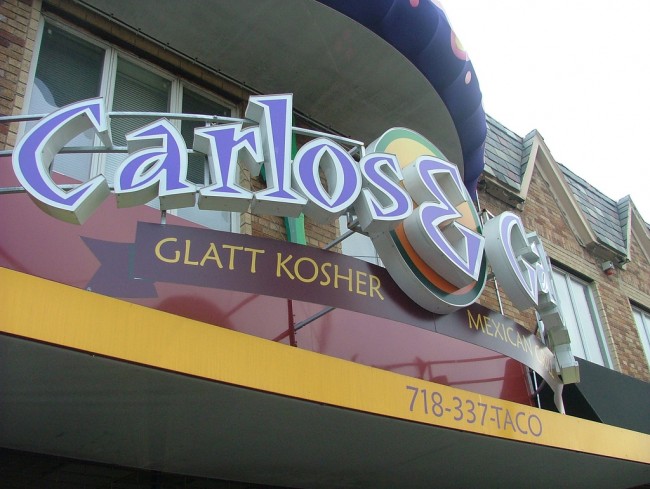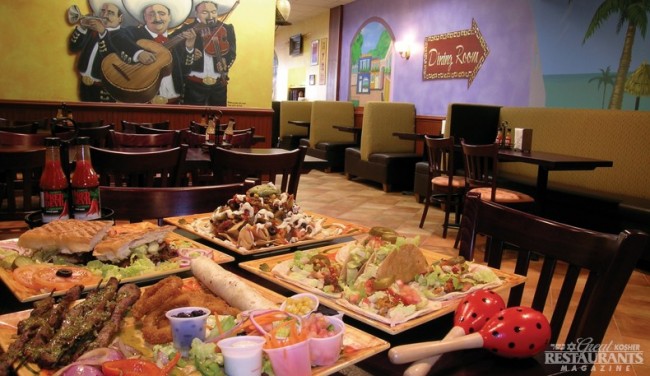 Update: This post got mentioned in Mission Mission (I thought it might when I first took the picture)
---
2012-03-31