Scoot now offers one-way scooter trips to all locations

Scooter-sharing company Scoot announced last week that all scoots can now be rented for one-way trips between any stations in the Scoot network.
Scoot currently supports 12 locations in San Francisco. There is no additional charge for using Scoot for one-way trips. One way trips are only allowed to stations that have at least one available spot, however this information is shown before your reservation is made so you'll know in advance which locations are available.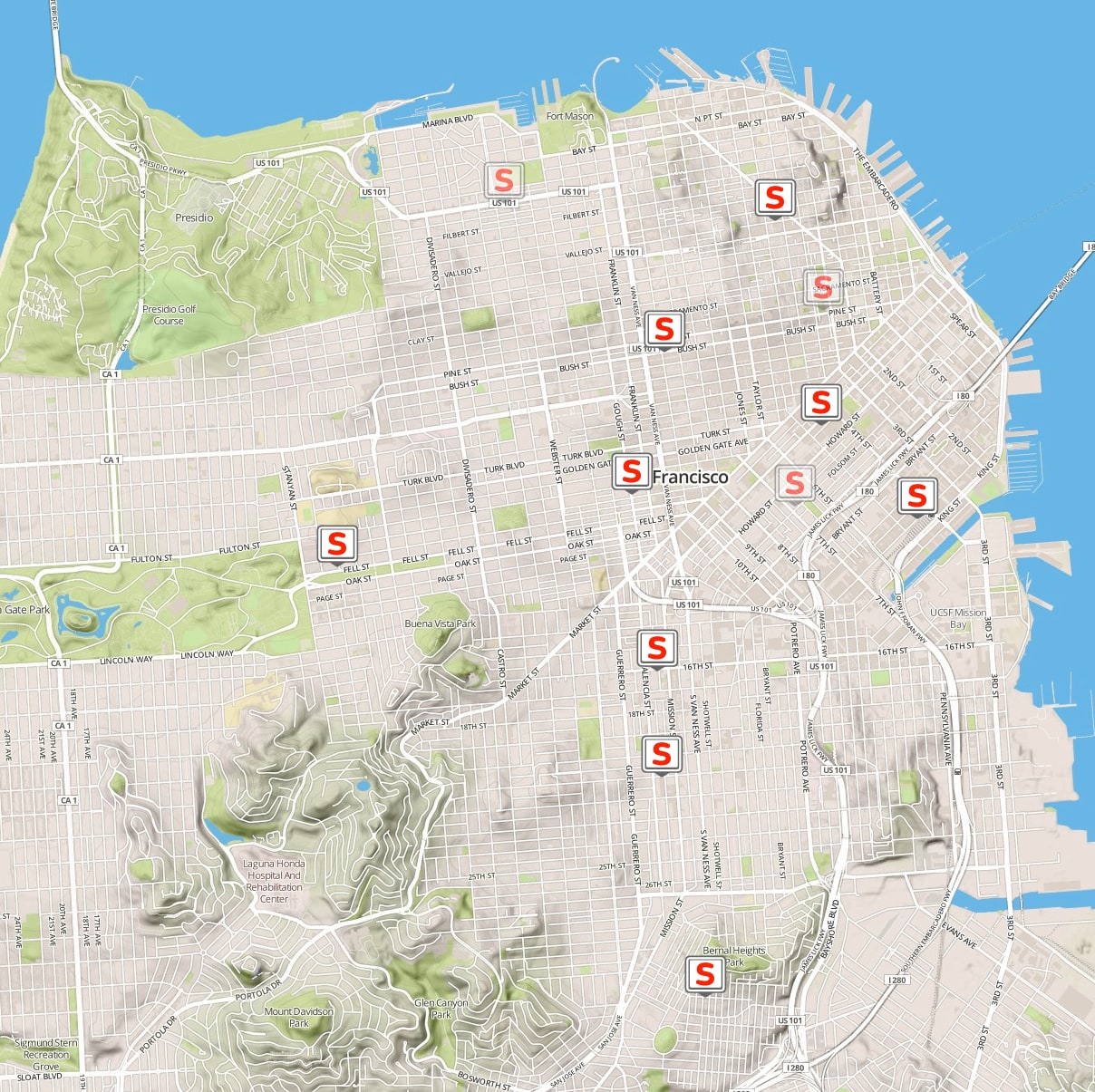 One-way trips on Scoot open up a wide variety of multi-modal trip options. Because Scoots have limited cargo capacity, a user could scoot to a store and then take a cab or transit back. It also means Scoots could be used as a convenient one-way option for chained trip between two places not well served by transit.
---
2013-06-24