One more cool thing about New Orleans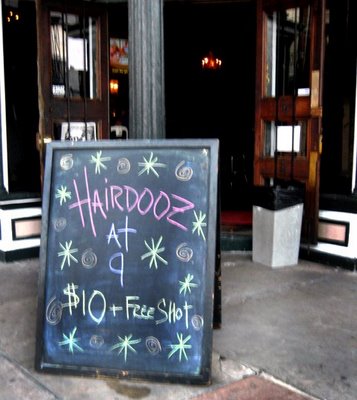 You can have your hair cut in a bar. The R Bar on Royal St in Maringy specifically, offers $10 haircuts on Monday nights which include a free shot (to be enjoyed before or after). I found that the CityofNewOrleans wifi works well from within the bar, so this is a new location to work as well. They also have Abita Restoration, which I've found many New Orleans bars to be lacking.
I didn't get my hair cut, but I watched Jed get his cut. It looks good, pictures to come.
---
2006-10-03