How to get the hidden $30/month "Walmart" T-mobile data plan and use Ice Cream Sandwich on a Galaxy Nexus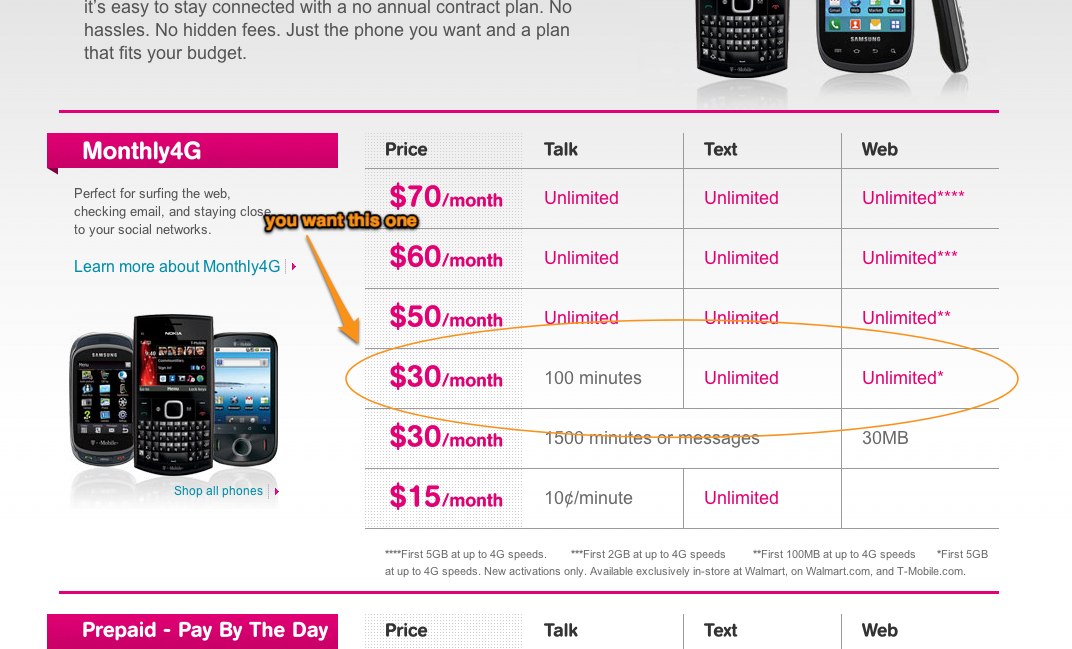 Update 3/26/13: See my updated post on how to get this plan
Update 8/8/12: Simplest option is to buy the starter kit from Tmobile.com, buy the Galaxy Nexus from Google for $349 and then activate it online and choose the $30/month unlimited plan.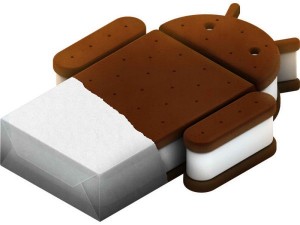 Would you prefer to pay less for your mobile phone but want unlimited data? Have you ever left the US for more than a month but had to pay your mobile bill while using none of it because of a 2 year contract?
I was excited when I read about the Walmart data plan, a new $30/month, no-contract, unlimited (5GB) plan back in October 2010. When announced, it was initially only going to be available at Walmart stored. Visiting a Walmart isn't very convenient for me living in San Francisco but would be worth the one-time trek for the potential savings. The new $30/month plan buys:
100 minutes
Unlimited SMS messages
Unlimited Data (capped at 5GB on 4G and then throttled down to edge)
I had been using a 2 year T-mobile contract with 500 minutes, unlimited SMS and "unlimited" data - and for this I paid a bit more than $90/month after taxes and fees. It turns out I used very few voice minutes, about 250/month on average. Data and SMS is what I used most, but I had to get the contract with 500 voice minutes to get the unlimited data.
It turns out the new $30/month plan is available via Walmart.com and t-mobile.com - so trekking to the Oakland Airport (nearest Walmart to SF) to talk to a Walmart representative isn't required. Both websites offer a variety of "Monthly 4G" plans. Look closely - hidden in the middle is the ideal one. $30/month with only 100 minutes but all-you-can-eat SMS and up to 5G per month in data - all other monthly plans under $70 cap 4G usage at 30MB, 100MB or 2GB - quite a bit less.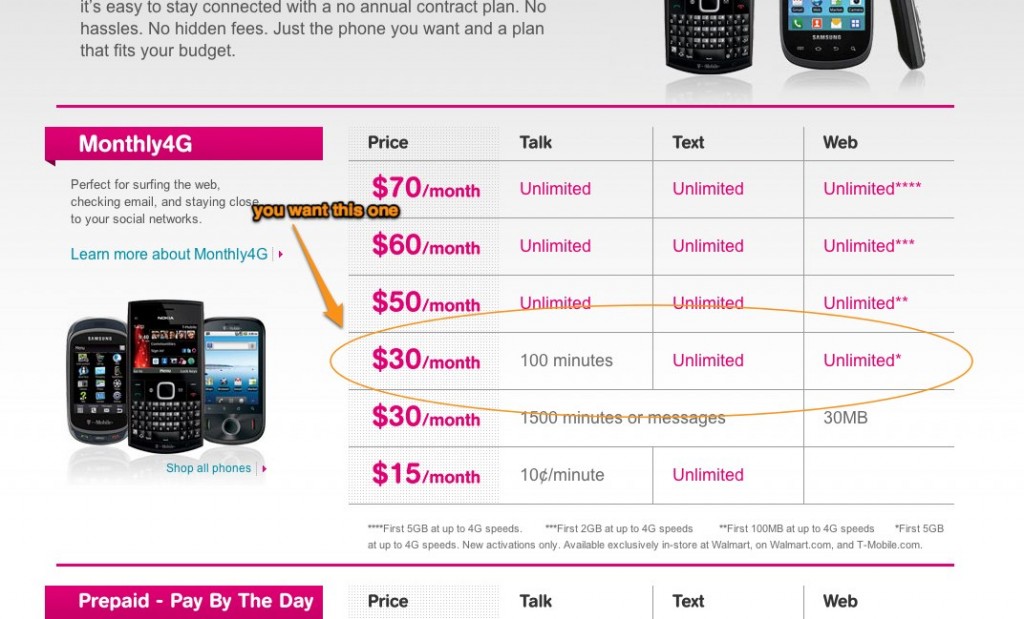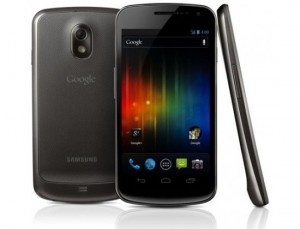 Around the same time, Google released the Nexus Galaxy - the next phone in its line of "pure" Android devices. It is the first Android phone to run version 4.0 (Ice Cream Sandwich) - many phones will never see this upgrade. ICS has many new features and is widely regarded as a significant upgrade from Gingerbread and Honeycomb. The phone has been released in CDMA form for Verizon, but it hasn't been released in GSM (T-mobile compatible) form in the US. It might never be.
Expansys sells imported GSM Galaxy Nexus that works perfectly with T-mobile (and AT&T - but why would you use them?) that you can buy at the unsubsidized price of $660 (use coupon 40offgnx for $40 off the full price). NewEgg also has the Galaxy Nexus.
Combining both the hidden T-mobile plan and the Nexus Galaxy gives you the best Android phone and cheapest US data plan - a great combo.
The catch is - how to you actually get the $30 plan onto your new Galaxy Nexus? You need a T-mobile Sim card which you have to physically get. If you go to Walmart, they don't sell the Galaxy Nexus. If you want to get the hidden data plan they will require you to buy their cheapest phone (about $15) to get the Sim card from it. You can then dispose of the dumb phone and use the sim card in your smart phone.
If you go to a T-mobile store they don't have the $30 plan either (nor do they have the Nexus Galaxy). The hidden data plan is officially only available on t-mobile.com. However, at the San Francisco Mission T-mobile store, one sales rep was very accommodating and was actually able to provide me a Sim card and activate the hidden $30 plan on the spot. I got the impression that this wasn't something they promote, but it is technically possible for them to do. You should walk in and ask for the plan by name ($30 plan, 100 minutes, unlimited data). The sales rep knew exactly what I was looking for as this plan stands out as by far the best deal.
If you don't have a T-mobile Store or Walmart nearby, you can get the Sim card starter kit from t-mobile.com for $0.99.
tl;dr Get the Galaxy Nexus GSM and a hidden T-mobile data plan and have 5GB of 4G data per month for $30.
---
2012-01-05