Freshbooks takes me out to dinner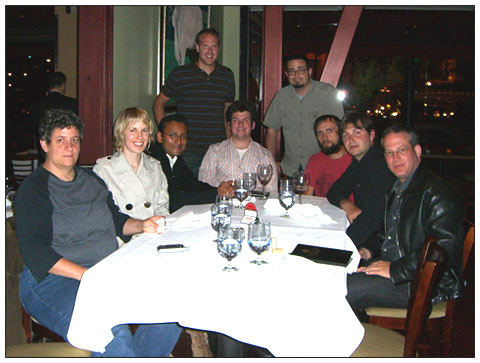 Preston and I had the opportunity to have dinner with two members of the freshbooks team. We both use freshbooks.com for tracking our work and billing our clients, and it happens to be one of my very favorite web applications.
Now we're both pictured on the freshbooks blog. Preston and I ended up taking Mike & Sunir out to Zeitgeist, one of my favorite San Francisco bars, which is just down the street from Espetus, my new favorite San Francisco Brazilian steakhouse.
---
2007-09-17