Cheap, plentiful data on Tmobile's $30/month "hidden" data plan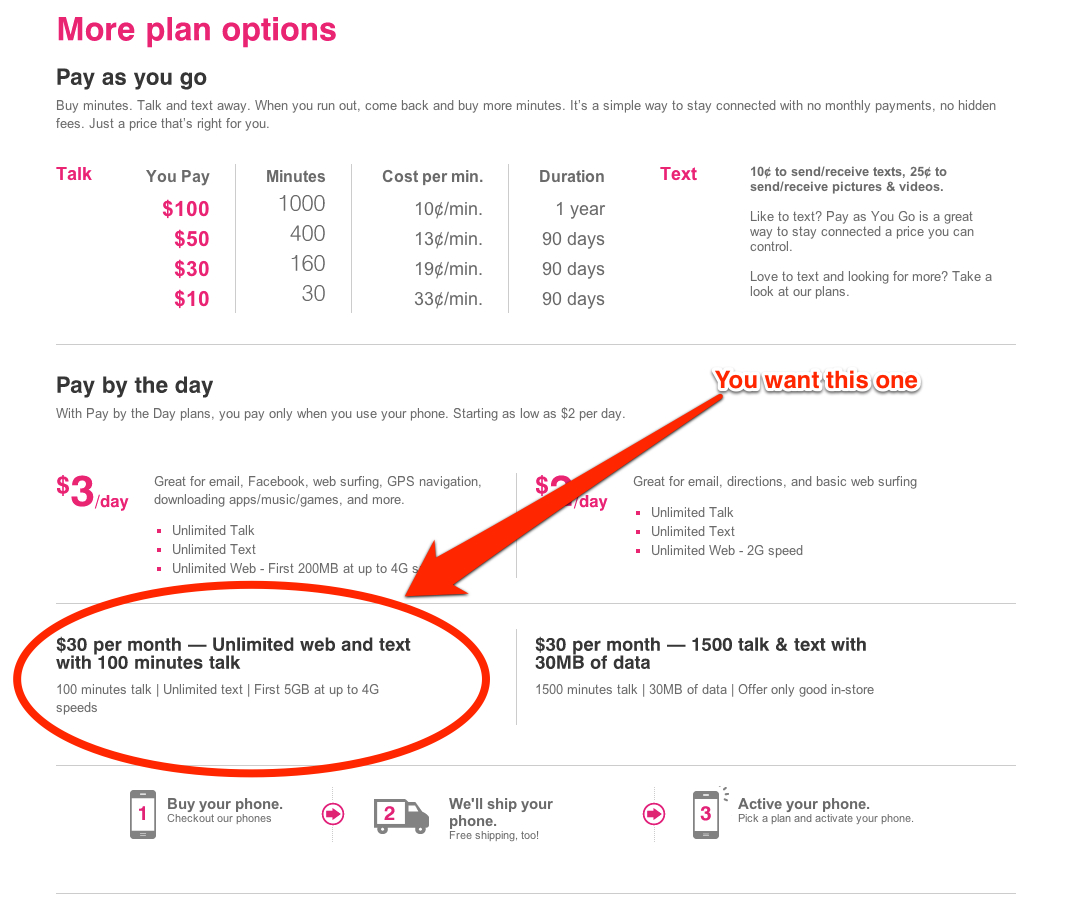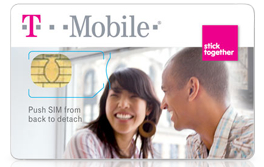 T-mobile reorganized their plans today, and continues to hide the plan that in my opinion is the best value.
Its the $30/month 100 minute, unlimited text, 5GB plan that I wrote about a year ago.
Its not available in T-mobile stores, only via their website. And if you visit their plans page, its pretty hidden. Scroll down to the bottom and find "$30/month - Unlimited web and text with 100 minutes talk".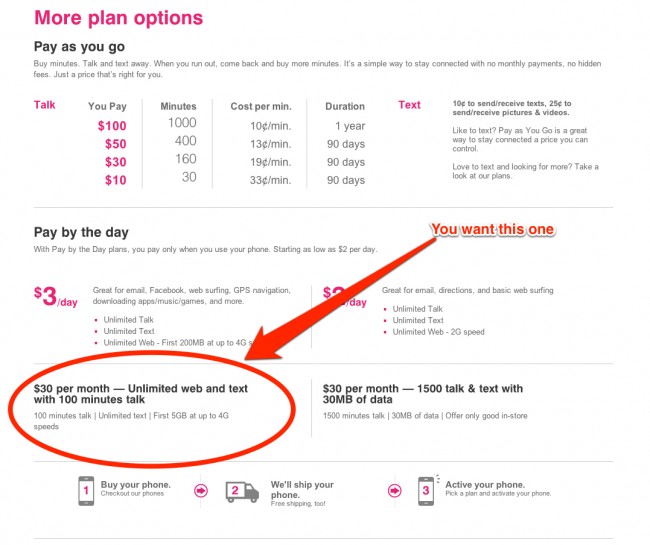 Want to get this plan? Here are the steps:
Get a T-mobile sim card. Make sure get the right one (regular or micro). T-mobile will mail one to you for $10

Get a phone. Ebay is a good way to get a slightly used iPhone or you can get a brand new Nexus 4 directly from Google for $300.

Activate online. Just make sure you choose the correct plan - T-mobile has more than one $30/month plan, but only the "100 minutes, unlimited text, 5GB web" is suitable for most users. The other plans offer very low amounts of data.
Need more than 100 minutes/month? You can prepay $100 for 1000 additional minutes that can be used within 12 months. This way, you'll only pay $0.10/minute should you need more than 100/month.
---
2013-03-26