- Synesthesia
- Travel Photos
- 4x4 Off-Road Taurus
- Local Photos
- Frank Lloyd Wright
- Urban Sprawl
- Top Photos
- U of M Students Coop

Get my NEW Berkeley contact info!
See the Berkeley photo album
This has been a busy summer for me. I went to Amsterdam, Paris, Normandy, Bangkok and Tokyo. I haven't managed to sort through the pictures I took on any of these trips (Or my last trip to Bangkok and also Montreal) sufficiently to upload them to an online gallery.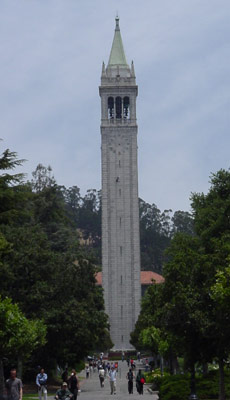 I worked as a research assistant for the Department of Civil Engineering at the University of Minnesota researching "The Value of Traveler Information to Motorists" under Dr. Levinson. This meant many days of standing outside, meeting cars and giving them surveys. Overall, it was very enjoyable.
I also straightened things out financially for the Co-op I lived in (The University of Minnesota Students Coop) by implementing a formal budget and writing a manual for my position as Financial Manager. I also managed to pass a parking fee policy and straighten out lots of other loose ends. I cleaned up the accounting practices in the Quickbooks software and also managed to separate the food purchasing expenses from the house expenses.
I started school this fall at Berkeley. I am pursuing a dual Master's degree in Civil Engineering (Transportation) and Urban Planning with an emphasis on transportation policy and planning.
I am living at the Convent Coop in Berkeley. Go to Contact Page for all of my new info.